Wednesday, May 3rd, JWRD Computing(i) will be continuing our event series(ii) by hosting an educational social hour at TEKA in Panama City, Panama.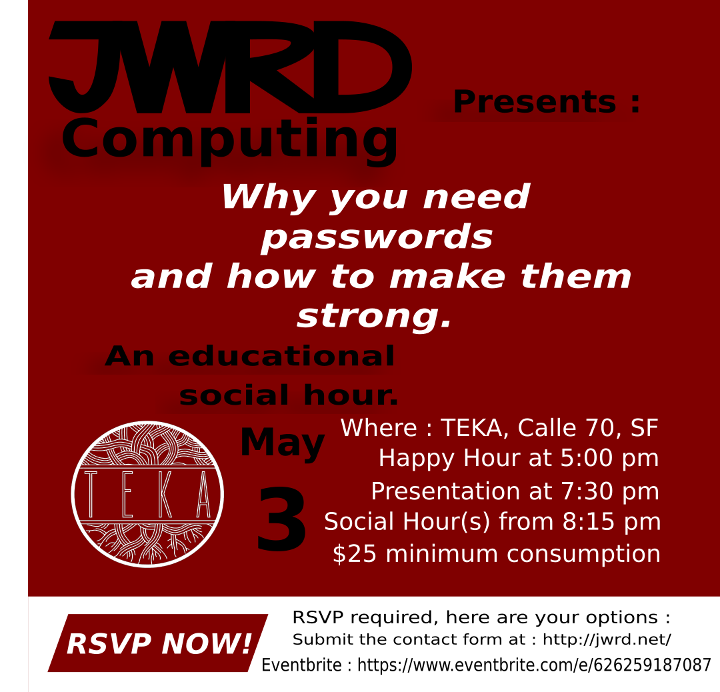 As far as the education goes, Jacob F. Welsh, CTO of JWRD and author of Fixpoint, will be presenting on philosophical and practical considerations regarding passwords and their role in computer security and thus human identity in the Internet Age.
Why are passwords important and meaningful ?
What are important considerations when creating passwords ?
What are ways you can measure the extent to which your passwords are strong ?
Agenda
The evening will kick off at 5pm with Happy Hour drink specials and mingling among attendees until 730pm.

$5 cocktails, wine and mixed drinks.
2nd pizza for $5 (whichever is the cheaper of your two).

Mr. Welsh will then drop knowledge nuggets for 30-45 minutes, bring your notebook.
Stick around a while after to get to know like-minded people, i.e. those interested in owning their things outright ; you know, by enforcing alodial title.
TEKA has a cool vibe, open layout, a money food and drink menu and a brick oven producing the best pizza in town.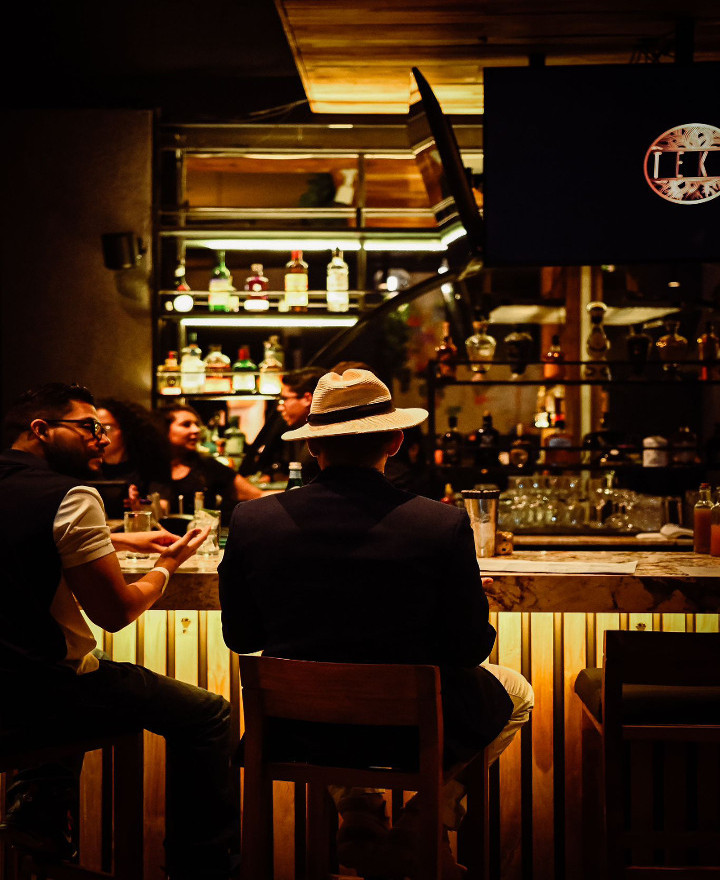 ViniSardi will be present with a special beverage promotion.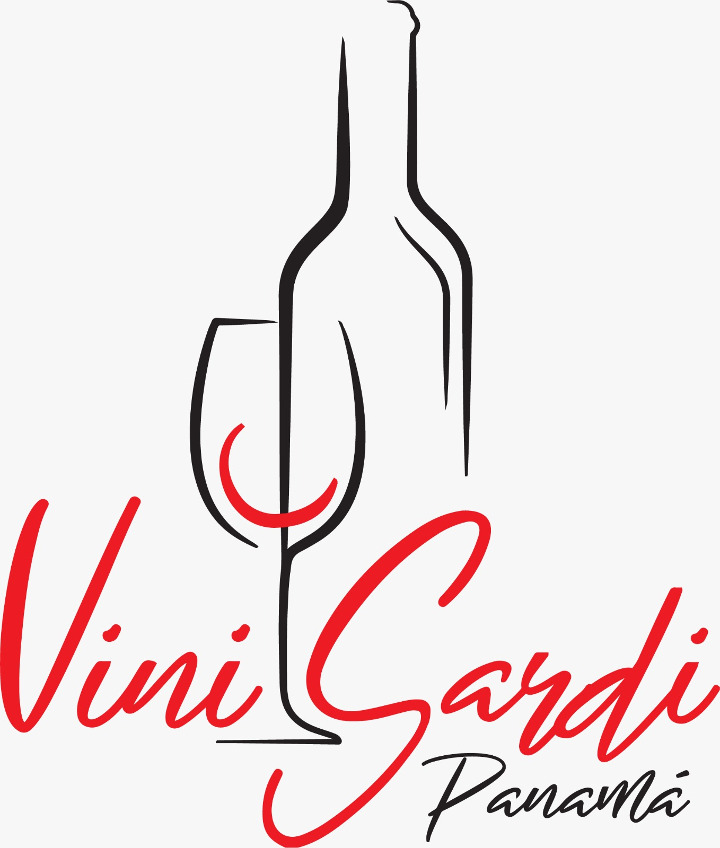 TEKA is located on Calle 70 in Panama City's San Francisco neighborhood, have a map :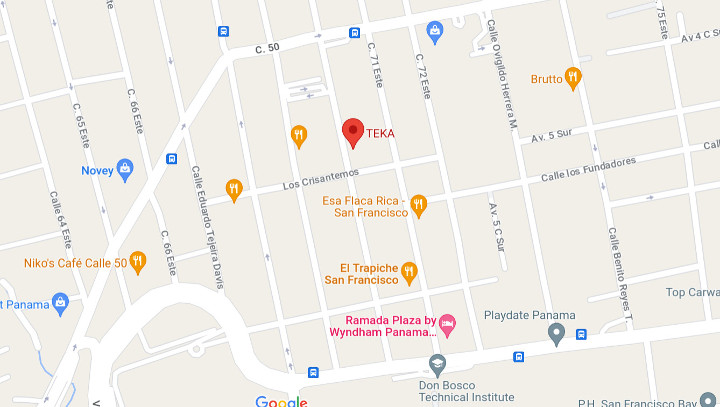 RSVP to get yourself on the list by using the contact form on jwrd.net or Eventbrite.
The only other requirement is to consume at least $25 of food and drink.
No freeloading, burdensome exigences, allowed. Cool people only.
Entonces, nos vemos alla !!
Authors of Gales Linux, Gales Scheme, Gales Bitcoin Wallet, maintainers of the most conservative Bitcoin reference implementation and more. We be doin' shit, aight ? [^]
There was Bitcoin and Beverages at Baxter's in 2020 and 2021, Identity Money and Banking in the Internet Age at La Manzana in 2022 and The Fundamentals of Bitcoin at Towerlab last month. [^]