JWRD Computing and Conservatorio S.A. are hosting : Identity, Money and Banking in the Internet Age, an educational and social event at La Manzana in Casco Viejo, Thursday, February 10th, 2022.
Many "Fintech" events talk about web and mobile apps and meanwhile completely ignore Bitcoin. Many "Bitcoin" and "Crypto" events talk about what might happen in the future and as such are often rapt in hype and speculation. This event is focused on explaining what has happened already, what tools are available today and what power they allow the literate operator to wield. In other words, rather than talk about what might be, someday, maybe, we'll explain and demonstrate what the tools are and how they're used.
Presenters :
Theme :
Legal asset protection instruments have played an integral role in the development of the Panamanian economy, from Sociedad Anomimas to Private Interest Foundations. Yet, custodial capture and chronic pressures from bankrupt parties abroad have resulted in information leaks as a standard practice and subsequently one of Panama's key competitive edges has been dulled. With the 21st century over 20% complete, the market has forged cutting edge asset protection tools and the rules of the game have shifted towards mathematical verifiability and alodial title ; this event will showcase such math and computing tools and explain how they're used to increase ownership and control over one's key data and communications.
Presentations :
2022-02-22 Update : links to the videos and slides have been included for each presentation.
The fundamentals of Bitcoin by Robinson Dorion
Information Theory and Decentralized Identities by Johan Castellanos
Individual Sovereignty in the Internet Age by Felipe Echandi
Practical and Elite Key Management Tools by Jacob Welsh
Venue : El Teatro de La Manzana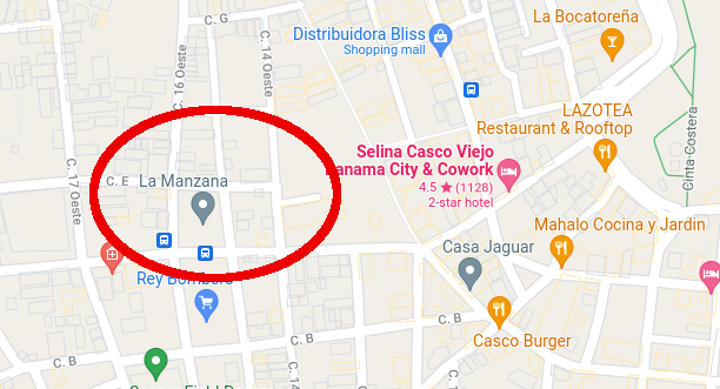 Logistics :
Come take a nourishing bite from the apple of knowledge.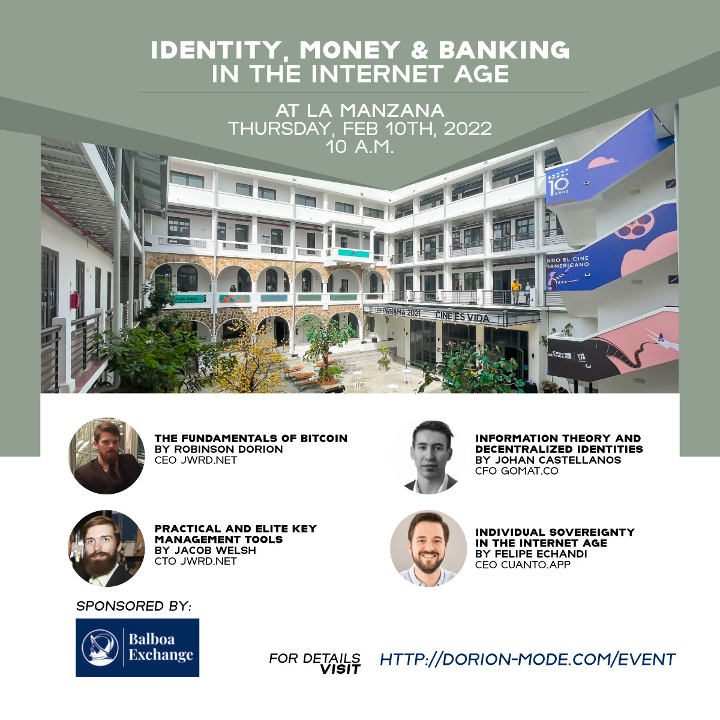 Eventbrite fees are paid by buyer, just as Bitcoin network fees are paid by buyer. For those keeping score at home, at current market rates, (~1000 satoshi/kB) Bitcoin is cheaper than Eventbrite for the buyer on a tx fee qua tx fee basis. [^]